The activities of the Placement Cell include Training & Career Counseling, Industry Sensitization and coordinating the Summer Internship Program, the Lateral Recruitment Program & the Campus Recruitment Program. It corresponds with the prospective employers, arranges Pre-Placement Talks and Personal Interviews at the campus. The entire process is governed by the student's ability and performance, as well as the requirements and norms of the Industry.
The Cell plays a vital role in providing various training programs both in-house and out-house – workshops, seminars, industry visit, personality development programs, etc. to imbibe managerial traits in the students and make them acquainted with the corporate culture and the practical implications of the various theoretical subjects. The Cell maintains a close liaison with the Industry and other employers in order to facilitate the placement of the students. Moreover, the Cell tries to regularly arrange interaction of the students with professionals from Industry so as to provide them with first-hand knowledge of the industry.
The placement programme starts in October every year and carries on well into the mid of the fourth semester in conjunction with the requirements of the recruiters. The recruiting companies are welcome to send their requirement and also hold Pre Placement Talk to apprise the students about the jobs on offer.
Participating companies are offered all facilities – including hospitality, transport, arrangements for conducting tests, group discussions and interviews. All audio visual aids such as LCD projectors, Computers, T.V. made available as per the indicated need. Interested companies are welcome to indicate their preference for convenient dates to facilitate their visit.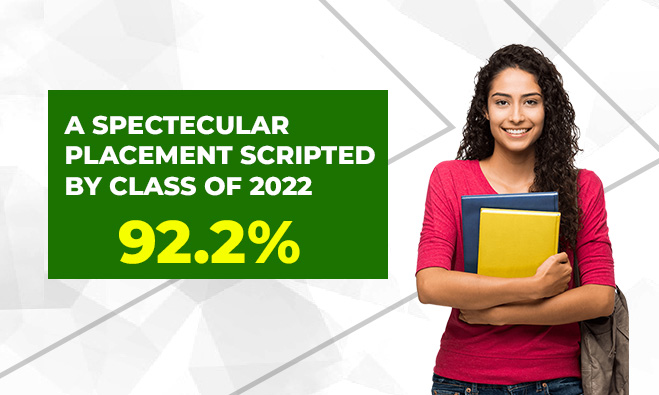 Total No. of Offers (Final Placement)