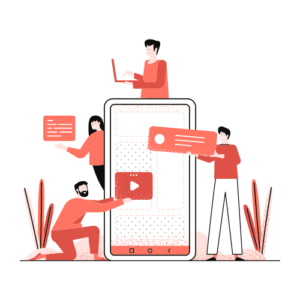 BACHELOR OF COMPUTER APPLICATION (BCA)
Bachelor of Computer Application (BCA) is a three year degree course (two semesters per year) which lays the foundation for a gratifying career in IT industry. BCA accentuate on Computer Application oriented courses like C, C++, Java, Web Application Development, etc. Each semester has lab courses. It helps you to achieve your career goal in a better and more organized manner. Also, a large number of corporations are recruiting BCA graduates considering that they are as efficient in carrying out tasks as any Bachelor degree course specializing in computers.
Department of Computer Application at GGIT was established in 2013. The Department provides an excellent experience in learning and full support to BCA students in terms of guidance and lab facilities. Experienced & Well Qualified faculty members are assigned for BCA course.
Eligibility Criteria:
A candidate for being eligible for admission to the Degree course in Bachelor of Computer Application should have passed 12th Standard Examination (10+2) from any board with Mathematics as one of the passing subjects and should have secured 40% marks at 12th Standard.
Every eligible candidate has to pass a Common Entrance Test to be conducted by the GGIT.